Experience, Quality, Integrity, Service
We are in business to make our clients successful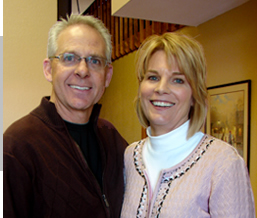 Dave and Colette Wilberger, Proprietors
Certified Dental Technology is a service driven business. From our full mouth reconstruction cases, to Cad Cam, to single tooth replacement, we treat every case as if it were our own. We strive to be the best at what we do. Let us help you become more successful in your practice.
CDT, I am amazed at how perfectly it fits! From preparation to cementation, I have full confidence that each case will be delivered on time, and that it will be of lasting quality."
--W. Todd Rogers, D.D.S.
"One of the finest Empress and Zirconium technicians anywhere. I would recommend CDT to any practice seeking to deliver only the highest level of aesthetics available."
--Gregory M. Solich, D.D.S.